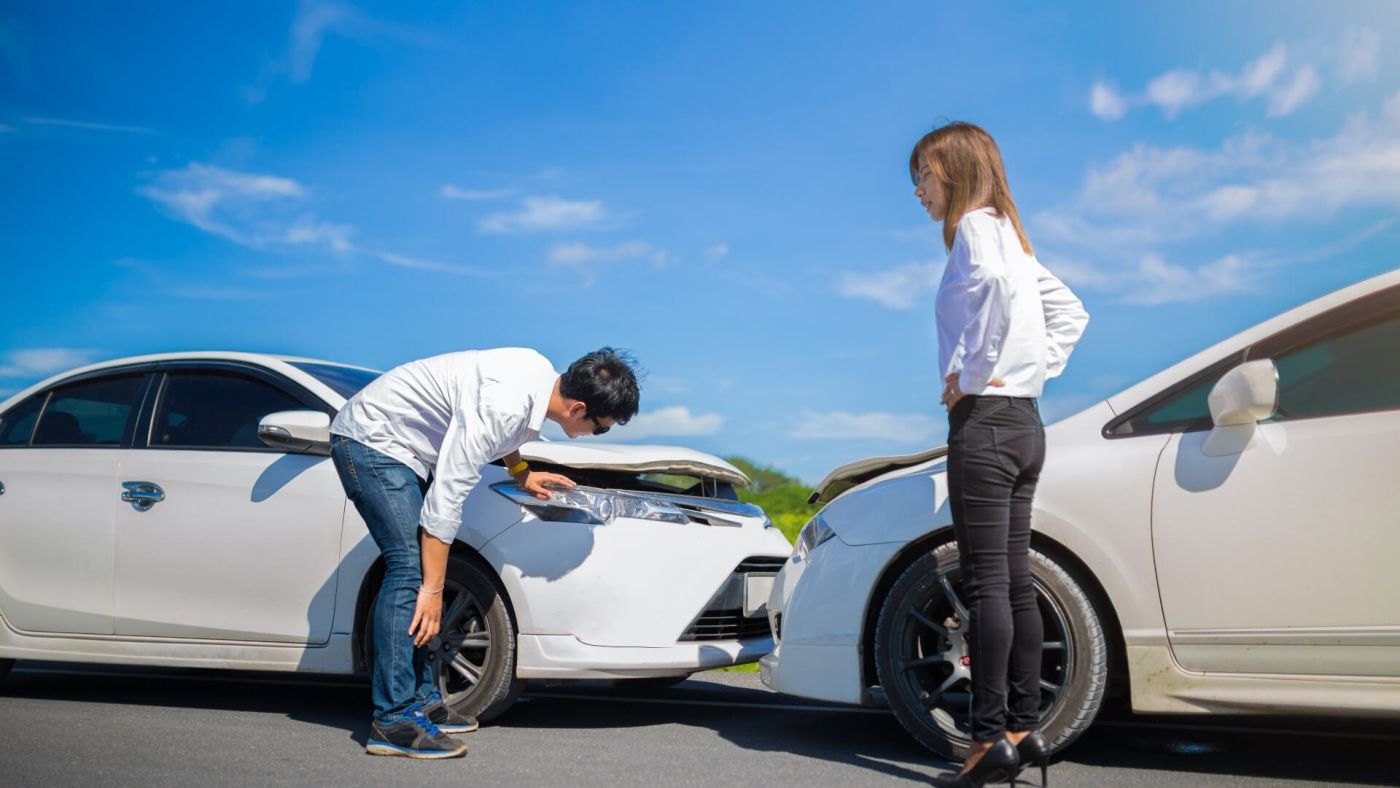 WHO PAYS FOR THE DAMAGE TO MY CAR AFTER AN ACCIDENT?
---
With an average exceeding 117,000 car accidents in Colorado every year, if you're a resident, you're likely to experience one sometime during your life. Accidents may not only be painful but being without the use of your car can be a tremendous inconvenience. Whether it's a minor fender bender or a major crash that totals your vehicle, you may be entitled to compensation for your damages.
The attorneys at Downs, McDonough, Cowan & Foley have helped hundreds of clients receive fair compensation for injuries and damage to their vehicles following an accident. We have the experience and resources necessary to guide you effectively through the claims process. Contact us today for a free consultation. We proudly serve clients in Durango, Telluride, Pagosa Springs, and Cortez, Colorado, and throughout The Four Corners.
Liability
Colorado is a fault state for personal injury claims. That means the person at fault for a car accident, indemnified by their insurer, is responsible for paying damages to the injured individual.
Depending on the circumstances of the crash, a person can file a claim against their own auto insurance, the at-fault driver's auto insurance, or file a lawsuit in court if the insurance company refuses to adequately compensate for damages.
Colorado Insurance Requirements
Auto owners in Colorado are required by law to carry at least the following amounts of insurance coverage for their vehicles:
$25,000 personal injury coverage for each person injured

$50,000 for each accident in which more than one person sustained bodily injuries

$15,000 for each accident for property damage
The required minimum of $15,000 in property damage insurance does not include damage to your own vehicle. However, you have the option to purchase comprehensive and collision insurance in addition to what is required. Collision insurance provides coverage for damage to your vehicle if you're involved in a crash while comprehensive provides coverage for damage to your vehicle caused by other events such as hail, fire, theft, vandalism, and flood damage.
If you are making payments on your vehicle, the lender typically will mandate comprehensive and collision coverage to insure their property.
If you have medical payment coverage through your insurer, you can use that money to pay for immediate medical expenses no matter who was at fault for the crash.
Compensation
If you are involved in a car accident, you can recover damages for personal injury and for property damage to your vehicle. Personal injury damages include such things as medical expenses, pain and suffering, and lost wages.
Damage to your vehicle is a separate issue, often handled by a different insurance adjuster. The damages you might be awarded, and from which insurer, depend on a legal doctrine called "modified comparative negligence."
Modified comparative negligence apportions percentages of fault to drivers involved in auto accidents and awards damages based on those percentages of negligence. For example, if the other driver was 100% at fault for the crash, you should seek 100% compensation for bodily injury and property damage.
If you were both negligent, the fault is apportioned. Let's say it is determined that you were 25% at fault and the other driver was 75% at fault. If you were awarded a total of $100,000 in damages, you would actually receive $75,000. Any driver found to be more than 50% negligent is excluded from any recovery.
How a Personal Injury Attorney Can Help
Whether you sustained major injuries in an auto accident or just property damage, you should not attempt to settle your claim with your insurer or the other driver's insurer on your own. Claims are complex and they need to be thoroughly investigated by a legal professional advocating on your behalf. Insurance companies want to pay out at little as possible for claims. Remember, they will have attorneys working for them. You need one working for you.
At Downs, McDonough, Cowan & Foley, we've been fighting tirelessly for clients in Durango, Colorado, and the surrounding areas to help them recover damages sustained in car accidents. We put our experience as former insurance company attorneys into every case we handle. That's an advantage that not all law firms can deliver.
If you've been in a car accident, call us today. Consultations are free and you don't pay us unless you recover damages. Put our team to work for you.