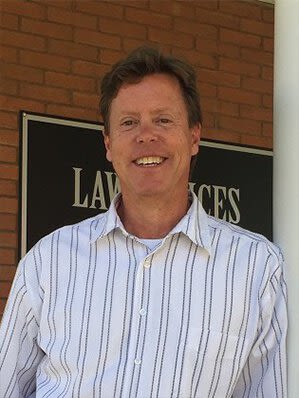 David Downs began his practice as a defense lawyer for multi-billion dollar corporations as well as their insurance companies. This means he knows, from personal experience, how insurance companies, big corporations and their well-paid defense lawyers operate. Insurance companies are determined to save costs and pay as little as possible when a serious injury or wrongful death has occurred. David Downs and his staff specialize in personal injury matters and mediation services. He knows the tactics these giants can take, and he knows how to react. He is your local Durango personal injury lawyer with over 25 years of experience.
Mr. Downs has handled hundreds of personal injury cases including automobile accidents, trucking accidents, motorcycle accidents and bicycle accidents. He can assist clients with medical malpractice claims and defective products cases as well. He has also worked as a certified mediator for the last 18 years.
Mr. Downs began practicing law in 1990 and founded his own firm in 1996. David continues to learn updated legal skills through his many Continuing Legal Education seminars. David, his wife and two boys moved from Texas to Durango over 14 years ago. They love the lifestyle, great weather, fantastic skiing and outdoor recreation here in Colorado.
Education
Certified Mediator Conflict Resolution Training Institute, San Antonio, TX, 1998

J.D. St. Mary's University, School of Law, San Antonio, TX, 1990

M.B.A. Southwest Texas State University, San Marcos, TX, 1984

B.B.A. Southwest Texas State University, San Marcos, TX, 1981
Professional Associations and Memberships
President of the Southwestern Colorado Bar Association 2004-2005, and Member 2004-present

American Bar Association

Colorado Trial Lawyers' Association Member

Licensed in Colorado and Texas
Community Involvement
Board President of the United Way Chapter in Southwest Colorado 2010-2011

United Methodist Church, Board of Trustees, 2013-2015

Member of High-Noon Rotary Club, Durango

B.P.O.E., Elk's Club, Lodge #507, Durango

Board Member for ALS (Lou Gehrig's Disease) 1997-2002

Presenter at Durango High School for entrepreneur and legal classes

Donated hundreds of hours of legal advice to people from Cortez to Pagosa Springs, Colorado who could not afford to hire an attorney

Pro Bono Mediation Services for La Plata County Small Claims Court