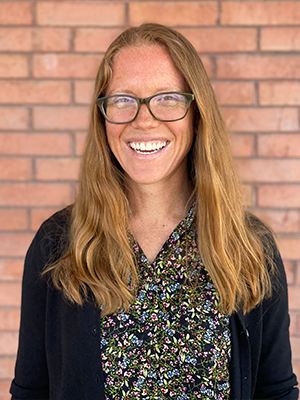 To say I was introduced to the field of law at an early age would be an understatement. Both of my parents, half of my aunts and uncles, and one of my great-grandfathers were all lawyers. In fact, my great-grandfather even went on to become a law professor. I spent my entire childhood watching my family members help those in need, and there was little doubt in my mind that I would follow in their footsteps one day.
In college, I studied American history at Georgetown University. After graduation, I moved to Denver and completed an AmeriCorps program, where I had the opportunity to work for several nonprofit organizations, including the National Sports Center for the Disabled, Habitat for Humanity, and the American Red Cross. I later graduated from the University of Denver Sturm College of Law in 2008. While in law school, I worked for the Environmental Protection Agency and the University of Denver Environmental Law Clinic. Following graduation, I was an insurance defense litigator for six years before joining Downs, McDonough, Cowan & Foley, LLC in February 2015.
As a former insurance defense lawyer, I have unique insight into how to effectively negotiate personal injury settlements.
I know from personal experience how insurance companies operate, the tactics these companies employ, and how to react. I now use my experience to help clients protect their rights and interests and maximize the value of their claims. I enjoy the "personal" side of personal injury, and I'm glad I can help the majority of the clients I encounter.
Outside of the firm, my life is centered around my family. My husband and I have been living on the western slope since 2009 and in Durango since 2012. We became parents in the fall of 2015 and now spend most of our free time chasing our son. As a family, we get outdoors as much as possible and enjoy hiking with our dogs, skiing, biking, and generally taking advantage of the fantastic recreational opportunities afforded by life in Durango.
Education
JD - University of Denver, Sturm College of Law, 2008

BA, American History - Georgetown University, 2002
Professional Associations & Memberships
Past President Southwest Colorado Bar Association

La Plata County Access to Justice committee member

Durango High Noon Rotary Board member

Mesa County Bar Association Call-a-Lawyer Chair 2011

Past President Durango High Noon Rotary