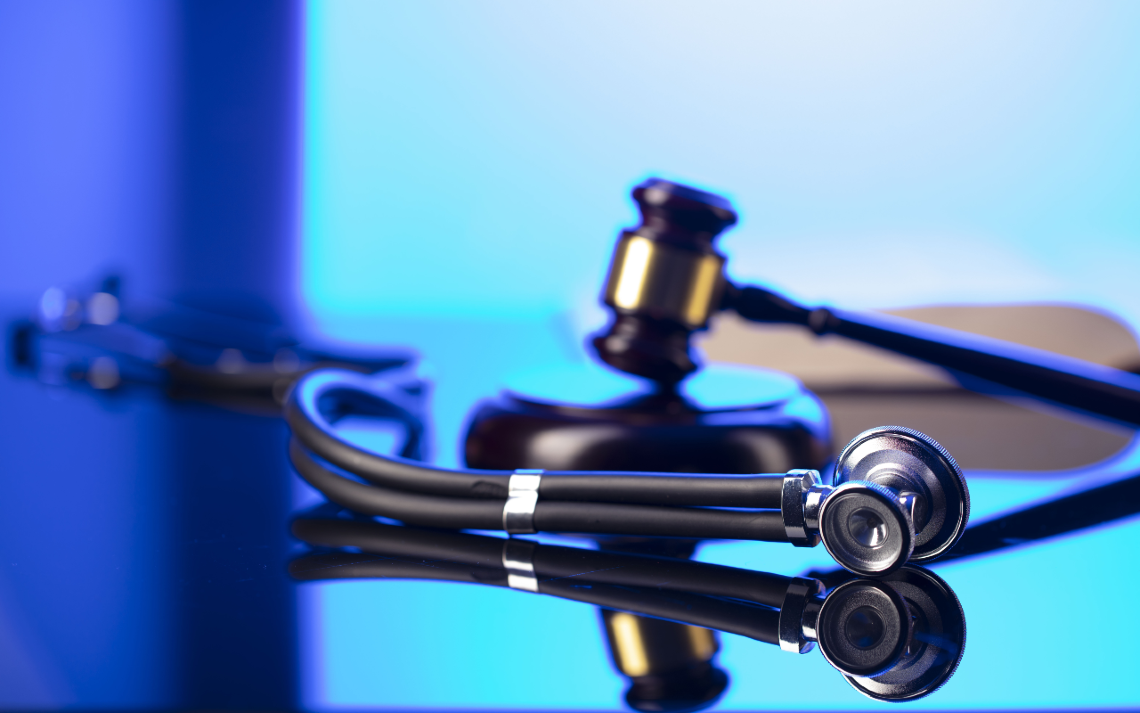 HOW DO PERSONAL INJURY CLAIMS WORK IN COLORADO?
---
Thousands of people are injured in Colorado every year due to someone else's negligence. The damages suffered may include not only physical injury but emotional distress, medical expenses, lost wages, and in the case of a loved one's death, funeral expense, loss of consortium, and loss of income. Dealing with all of these challenges can quickly become overwhelming.
Depending on the circumstances of your accident, you may be unsure whether or not someone else can be held accountable for your injuries. That's why it's important that you understand the basics of Colorado personal injury law. After learning more about personal injury claims in Colorado, it is crucial that you seek the advice of a knowledgeable personal injury attorney who can help you determine whether or not you have a case to file a personal injury claim.
At Downs, McDonough, Cowan & Foley, we offer more than 75 years of combined legal experience. Our firm has represented hundreds of personal injury clients in Durango, Colorado, and the surrounding communities of Telluride, Pagosa Springs, Cortez, and The Four Corners. We offer free consultations, so reach out to our office today to learn more about how we can help you.
Understanding Personal Injury Laws in Colorado
When a person or business fails to exercise the degree of care necessary to protect others from injury, that is called "negligence." Proving negligence is often the basis for most personal injury claims in Colorado. Some examples of negligence that could lead to personal injury include:
A driver who causes a crash while texting and driving

A driver who ignores the speed limit and causes an accident while speeding

A business that fails to remedy a hazard, such as a wet floor or cracked sidewalk

A doctor who makes a mistake or knowingly fails to adhere to a proper standard of care during a medical procedure
Personal injury claims can be filed for any type of injury suffered as a result of an accident, whether that is an auto crash, a slip and fall accident, or a medical error. Bodily injury can be defined as any injury you cause to another person. With auto insurance, for example, you carry bodily injury liability coverage that pays for any injuries sustained by other people if you cause a crash.
Colorado Laws Addressing Personal Injury
Colorado is considered an at-fault state for insurance. This means that the person who is found to be at fault for a crash can be held liable for damages. There are three options for recovering compensation. You can file:
A claim against your own insurance policy for medical payment benefits, or uninsured/underinsured motorist coverage;

A claim against the liability insurance coverage of all negligent parties; or,

A civil suit against all negligent parties.
Modified Comparative Fault
Colorado is also a modified comparative fault state, which means if an injured party is found to be 50% or more at fault for the accident, they cannot recover any damages. If the party is less than 50% at fault, they can recover damages, but the damages will be reduced by their percentage of fault.
For example, let's say you are pursuing compensation for a car accident, and you are found to be 10% at fault for the crash and the other driver is found to be 90% at fault. The other driver has a bodily injury liability limit of $100,000. If you are awarded the limits of that policy, you would only be eligible to collect $90,000.
Statute of Limitations
The statute of limitations for personal injury claims in Colorado is two years from the date of the injury. This means that you have two years to either settle your claim with an insurer or file a civil lawsuit. Due to this relatively short window, it is imperative that you contact a personal injury attorney as soon as possible after you are injured in an accident.
How The Claims Process Works
The first step in pursuing compensation for damages is to file a claim against the negligent party's liability insurer. You would then attempt to negotiate a settlement with an insurance adjuster to compensate you for your damages.
If the insurer is unwilling to settle for adequate compensation, or if you are nearing the end of the two-year statute of limitations, you can file a lawsuit in the Colorado civil court with appropriate jurisdiction. You will be the plaintiff in the case, and the person, persons, or business that you file the lawsuit against will be the defendant.
In court, you will need to prove to a jury that the defendant owed you a standard of care which they failed to uphold, that the failure resulted in your injuries, and that you suffered damages as a result of their failure to uphold that standard of care.
Damages That Might be Recovered
In Colorado, plaintiffs may recover economic compensatory damages, non-economic compensatory damages, and in some cases, punitive damages. These three categories of damages can be defined as follows:
Economic Compensatory Damages - These damages are defined as those with a definitive price tag, including medical expenses, lost income, property damage, and legal expenses.

Non-Economic Compensatory Damages - These damages account for those that are more difficult to place a price on, including pain and suffering, emotional distress, loss of enjoyment of life, and physical impairment and disfigurement.

Punitive Damages - Punitive damages are reserved for cases in which the negligent party displayed a willful, wanton, malicious, and reckless disregard for the safety of others. Punitive damages of a significant monetary sum may be awarded to punish the negligent party for failing to take steps to protect others.
Work With a Knowledgeable Colorado Personal Injury Attorney
As you can see, making a claim or filing a lawsuit in a personal injury case can be a complex process. If you or someone you know has been injured in an accident, it is important that you retain a personal injury attorney to fully investigate the circumstances surrounding the event that led to your injuries, build a case, quantify your damages, and aggressively pursue compensation on your behalf. The top priority for insurance companies is to make a profit by denying compensation to those injured by their clients. You need an attorney who will not back down when standing up to the insurance companies.
At Downs, McDonough, Cowan & Foley, we have helped hundreds of injured clients and their families in Durango, Telluride, Pagosa Springs, Cortez, Colorado, and The Four Corners. If you have suffered damages due to the negligent actions of another, you need an experienced, knowledgeable, and aggressive legal team in your corner to help you fight for the compensation you deserve.
Don't pursue a claim on your own. If you or someone you know has been injured, call Downs, McDonough, Cowan & Foley today to schedule a free case consultation. We'll be happy to sit down with you, discuss the details of your situation, and outline a plan to help you move forward.